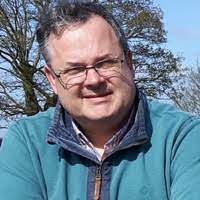 Musical Director Emeritus, Phillip Littlemore
We are delighted to welcome the return of Phillip Littlemore as our musical director and he will be at the helm until April 2022. Phillip is stepping in to the role following Michael Dawson's departure due to personal reasons. 
Phillip originally joined Ware Brass as Musical Director in April 2006 and wanted to concentrate the bands efforts towards concert-giving and, with the band's blessing, embarked on that path continuing to entertain the concert-goers of Ware as well as further afield. The Concert Spectaculars performed at the Drill Hall each November are stuff of legend and have included, among many, the Swinging 60s, Heroes & Villains, Star-Spangled Spectacular and Magic & Fantasy. Of course, Phillip and the band continued to compete in the Regional Championships each March and with Phillip's musical direction the band was promoted to the 1st Section in January 2014.
In July 2017 Phillip and his family moved to the Isle of Wight. Therefore, after 11 years of outstanding collaboration it was time for Ware Brass Phillip to part.
As we find ourselves without a musical director for the next few months, Phillip has kindly agreed to take up the baton once more although this time he journey is a 220-mile round trip, with two ferry crossings – that's dedication!
New Full time MD from April 2022 onwards ….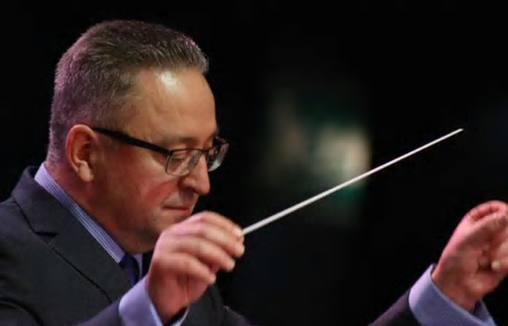 Ware Brass are delighted to announce that from April 2022 they have appointed Mark Ager as their full time MD.
Mark Ager is one of the most successful conductors in the region. He conducted Haverhill Silver Band for 18 years winning the First Section area Contest three times (2006, 2011, 2015), achieving top 5 placings in the Championship Section twice (2007 & 2017), winning the First Section at the Butlins Mineworkers Contest (2006) and winning the Crawley Entertainment Contest (2012). Before conducting Haverhill Mark conducted the Clacton-on-Sea Co-operative Band where the band was placed in the top 4 Championship bands at the Area Contest for three consecutive years (1996,1997 and 1998). Mark has conducted a number of high profile concerts with top name soloists at both Haverhill Silver Band and Clacton-on-Sea Cooperative Band including David Childs, Tom Hutchinson, James Shepherd, David Thornton, Steve Sykes, Don Lusher and Peter Skellern.
As a player Mark, under the Direction of Keith Wilkinson, John Berryman and Bramwell Tovey, competed in all the major British contests with GUS including winning numerous area contests and the Best of Brass and placings at the British Open, the National Brass Band Finals and Granada Band of the Year.
Mark also has a long-standing love of local Drama and Musical Theatre. He is appearing in Made in Dagenham in Haverhill in June 2018, being produced by the Centre Stage Company, and has recently performed in the Vicar of Dibley and Brassed off (where he was also the Musical Adviser). He has been the Musical Director of a number of shows produced by Haverhill Operatics Society and Dunmow Players including Guys and Dolls, Mikado, Merry Widow and My Fair Lady. This included taking Dunmow Players to the Gilbert and Sullivan Buxton Festival and conducting their professional orchestra.